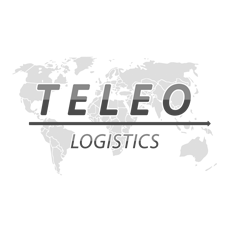 Disclaimer
Please read these terms and conditions carefully. By accessing this web site and any pages thereof, you acknowledge your agreement with and understanding of the following terms of use and legal information pertaining to both, this web site and any material at it.
Ownership of Site and Trademarks
Teleo-Logistics GmbH owns and maintains the site. Teleo-Logistics GmbH reserves all rights with respect to copyright and trademark ownership of all material at the site.
No reliance
Although Teleo-Logistics Gmbh has taken all reasonable care that the information contained within the site is accurate at the time of publication, no representation or warranty (including liability towards third parties), expressed or implied, is made as to its accuracy, reliability or completeness by Teleo-Logistics GmbH. Opinions and any other contents at the site are subject to change without notice. Past performance is not necessarily a guide to future performance.
No Warranty
The information and opinions contained on the site are provided without any warranty of any kind, either express or implied, to the fullest extent permissible pursuant to applicable law. Teleo-Logistics GmbH further assumes no responsibility for, and makes no warranties that, functions contained on the site will be uninterrupted or free of error, that defects will be corrected, or that the site or the servers that make it available will be free of viruses or other harmful components.
Liability Waiver
Under no circumstances, including, but not limited to, negligence, shall Teleo-Logistics GmbH be liable for any special or consequential damages that result from the access or use of, or the inability to access or use, the materials at the site
Linked Sites
Teleo-Logistics GmbH has not reviewed any of the web sites which link to the site and is not responsible for the content of offsite pages or any other web sites linked or linking to the site. Following links to any offsite pages or other web sites shall be at your own risk.
Managing Director: Ralf Behrend
© Teleo-Logistics GmbH 2022